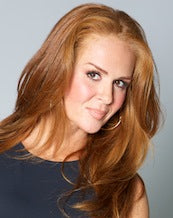 Owner, Board Licensed Medical Aesthetician
Dee Dee Drankwalter
Dee Dee is a board certified Esthetician, Phlebotomist and Licensed Tattoo Artist. She has been in the aesthetic beauty industry for 25 years.

Dee Dee was an international makeup artist for many years. Teaching and training the art of beauty. She has worked on TV, with many celebrities, and her own personal clients. She has an artistic eye for all things skin and beauty. Over the years she has also worked with world renowned Plastic Surgeons, Nurse Practitioners and Nurses in the aesthetic field.

Dee Dee was a clinical trainer for micro-needling. She helped build practices and strategic business planning to obtain the highest level of expertise.

Dee Dee is now building her own dream; LuxSkin, LLC.
Owner, Medical Director
Dr. Timothy Drankwalter
Dr. Drankwalter joined Diseases of the Ears, Nose & Throat in 2003. He is a skilled and respected, board certified otolaryngologist treating all disorders of the ears, nose and throat. Dr. Drankwalter received his medical degree from Nova Southeastern University College of Osteopathic Medicine in Fort Lauderdale, Florida and went on to complete his residency in Otolaryngology and Head and Neck Surgery at Ohio Health Doctors Hospital.

Dr. Drankwalter is currently associate clinical professor for the Department of Otolaryngology at Ohio University College of Osteopathic Medicine.

Dr. Drankwalter Also has expertise in the field of aesthetic medicine. He is currently co-owner and medical director for LuxSkin, LLC located in Powell, Ohio.